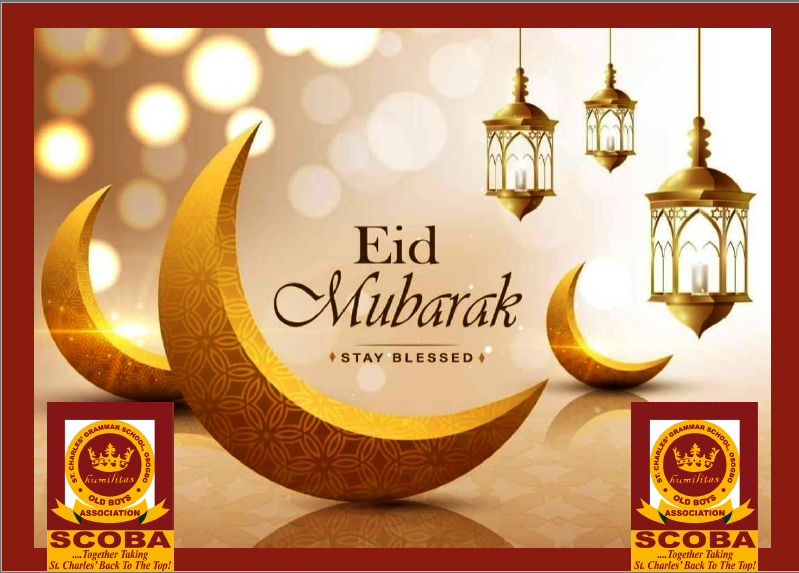 HAPPY EID AL-ADHA MUBARAK TO ALL MUSLIM CHARLEANS WORLDWIDE.

Dear Fellow Charleans,

Once again, on behalf of SCOBA CEC and Charleans Worldwide, we join in thanking Almighty Allah for blessing our Muslim Charlean brothers Worldwide and their families to again, true to faith, celebrate "Eid al-Adha, in commemoration of their continued willingness to obey Allah's command in full emulation of Prophet Ibrahim's willingness to sacrifice his son on Allah's command.

We pray that they witness many more years of celebratng this Holy Festival of Feast, Obedience and Gratitude to Allah. We further pray that they continue to pass the test of obedience of Almighty Allah's command in whatever situation they might be.

As they continue to enjoy the blessings that come with obedience of Allah, may we all share with them, the blessing and joy of happily celebrating the festival far into the future! Ameen!

Alhamdulilla!

Eid Mubarak!

Thank you very much!

Humilitas!


Rotimi Aluko
PRESIDENT
SCOBA CEC.